June 28, 2023
According to detection statistics collected by Dr.Web for Android, in May 2023, the activity of adware trojans from the Android.HiddenAds and Android.MobiDash families decreased by 9.04% and 6.3% respectively. At the same time, the number of spyware trojan attacks increased by 120.53%. Most often, users encountered Android.Spy.5106, a spy built into some unofficial WhatsApp messenger mods. Compared to the previous month, the number of banking trojan attacks decreased by 55.33%, while the number of ransomware malware attacks decreased by 28.26%.
In May, Doctor Web's specialists once again discovered malicious apps from the Android.FakeApp family on Google Play. They were being distributed under the guise of games and could load online casino sites. In addition, more trojans that subscribe users to paid services were uncovered.
PRINCIPAL TRENDS IN MAY
A decrease in adware trojan activity
An increase in spyware trojan activity
A decrease in banking trojan and ransomware activity
The emergence of other threats on Google Play
According to statistics collected by Dr.Web for Android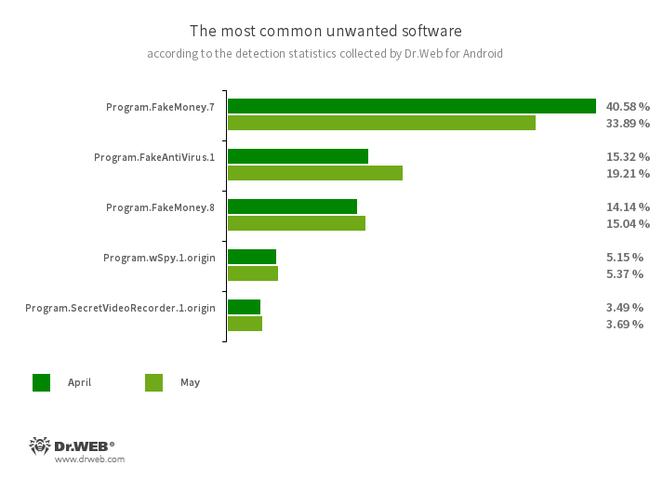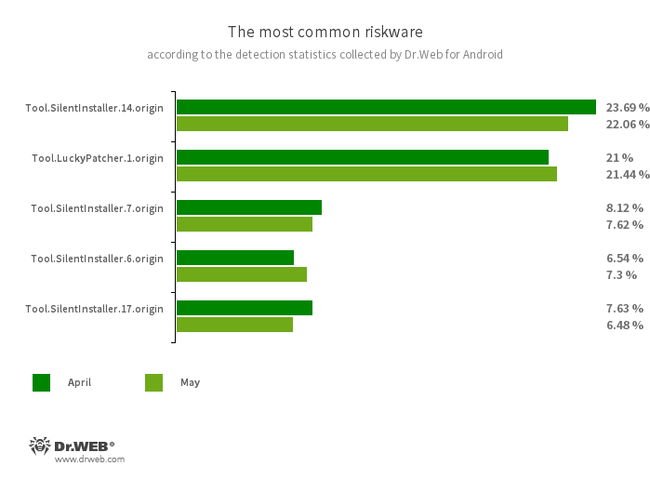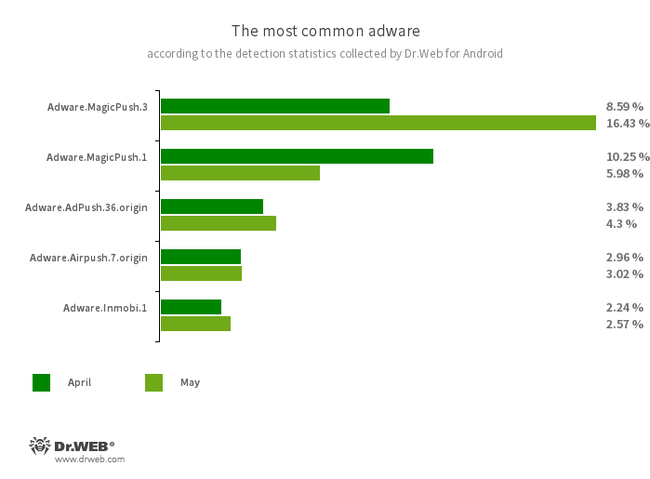 Threats on Google Play
In May, Doctor Web's virus laboratory discovered more malicious apps from the Android.FakeApp family. Among them were Android.FakeApp.1352, Android.FakeApp.1354, Android.FakeApp.1348, Android.FakeApp.1357, Android.FakeApp.1358, Android.FakeApp.1359, and Android.FakeApp.1360. Threat actors distributed them under the guise of various games. However, instead of providing gaming functionality, these fake apps could load online casino websites.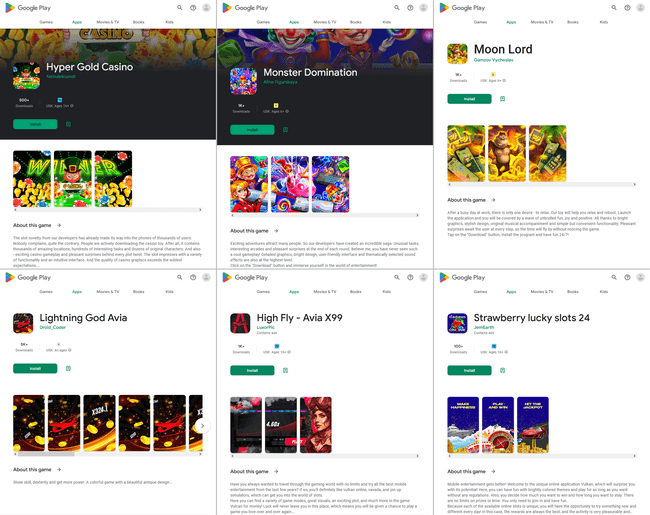 Examples of how one of these trojan applications operates as a game and also loads an online casino site: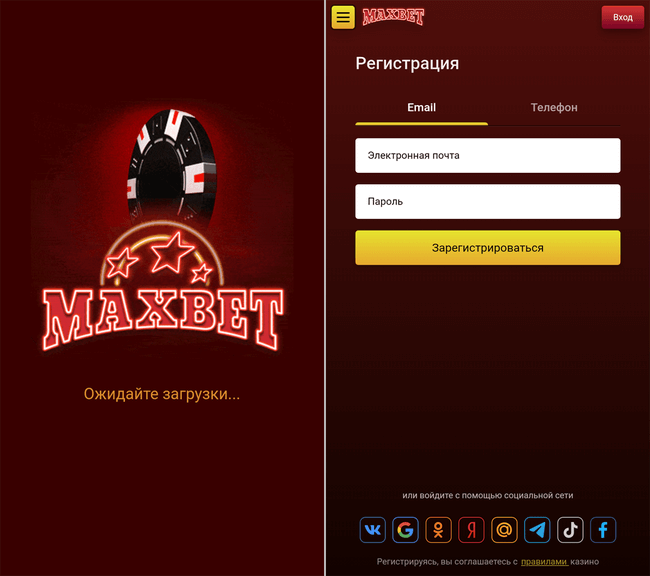 Moreover, trojans subscribing victims to paid services were also spotted on Google Play. Android.Harly.66, hidden in the Screen Desktop Pet interactive game with animated characters, was one of them. Others were distributed as a metal detector app called Stud Finder, a picture-searching tool called Picture Search, and a sticker collection app for the WhatsApp messenger going by the name of Relaxing Stickers. In accordance with Dr.Web anti-virus classification, they were dubbed Android.Joker.2117, Android.Joker.2118, and Android.Joker.2119 respectively.
To protect your Android device from malware and unwanted programs, we recommend installing Dr.Web anti-virus products for Android.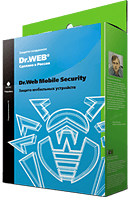 Ваш Android потребує захисту.
Скористайтеся Dr.Web
Перший російський антивірус для Android — з 2010 року
Понад 140 мільйонів завантажень тільки з Google Play
Безкоштовний для користувачів домашніх продуктів Dr.Web