March 2, 2023
According to detection statistics collected by Dr.Web for Android, users started encountering adware trojans more often in January. The most widespread among them were once again members of the Android.HiddenAds trojan family, which were detected 18.04% more often than in December.
Compared to the previous month, banking and ransom trojan activity also increased. The former were detected 2.63% more often, and the latter 20.71%. At the same time, a minor decrease in spyware activity was observed.
During the course of the month, Doctor Web's virus laboratory uncovered many new threats on the Google Play catalog. These included fraudulent apps and trojan software that subscribed users to paid services.
PRINCIPAL TRENDS IN JANUARY
An increase in adware trojan activity
An increase in banking trojan and ransom malware activity
A decrease in spyware activity
The emergence of new threats on Google Play
According to statistics collected by Dr.Web for Android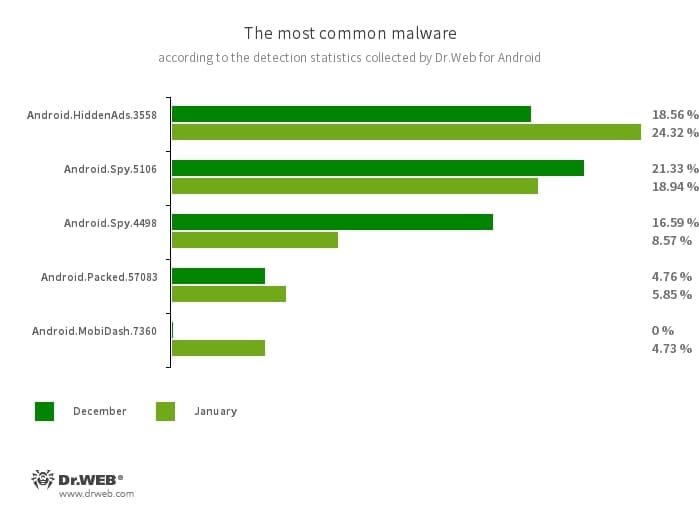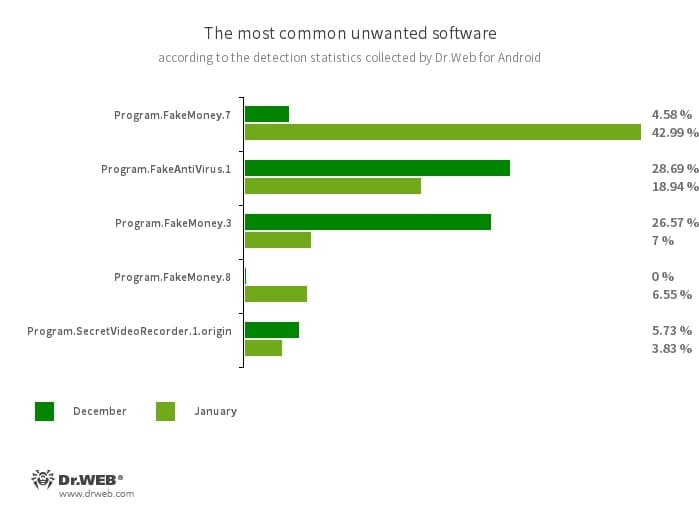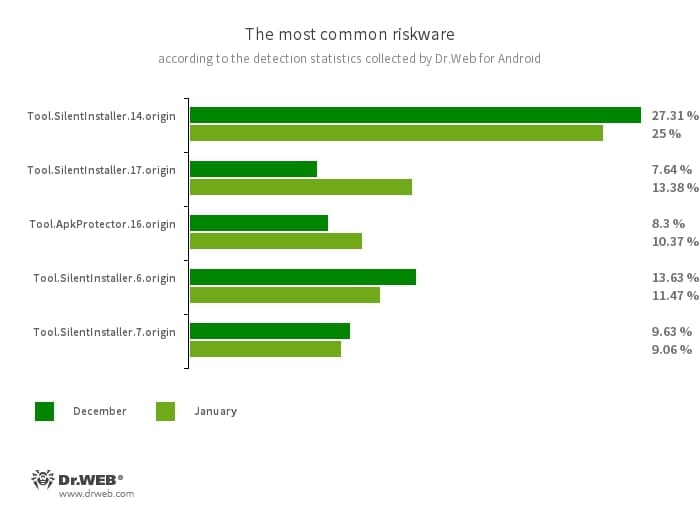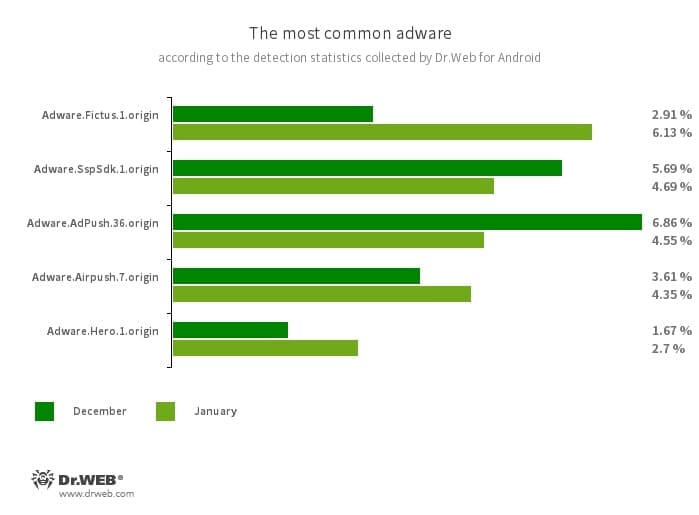 Threats on Google Play
In January 2023, Doctor Web's virus laboratory uncovered many new threats on the Google Play catalog. Among them were multi-component trojan applications from the Android.Joker and Android.Harly families. They are similar in functionality and subscribe victims to paid services. The former download additional modules from the Internet, while the latter typically already have encrypted modules in their file resources. For example, Android.Joker.1991 was distributed under the guise of an application called "Phone Number Tracker", which allegedly could allow the location of other mobile subscribers to be tracked using information on their mobile phone numbers. Dubbed Android.Joker.1998, another malware was hiding in the "Phone Cleaner Lite" system-optimization tool. The Android.Joker.1999 and Android.Joker.2008 trojans were being passed off by cybercriminals as SMS messengers called "Funny Messenger" and "Mind Message". And when users installed image-editing software called "Easy Photo Collage", they were actually dealing with the Android.Joker.2000 trojan.

In turn, the Android.Harly.13 and Android.Harly.25 trojans were hiding in the "Honey Video & Photo Maker" video-editing software and the "Joy Live Wallpaper & Launcher" alternative launcher, respectively.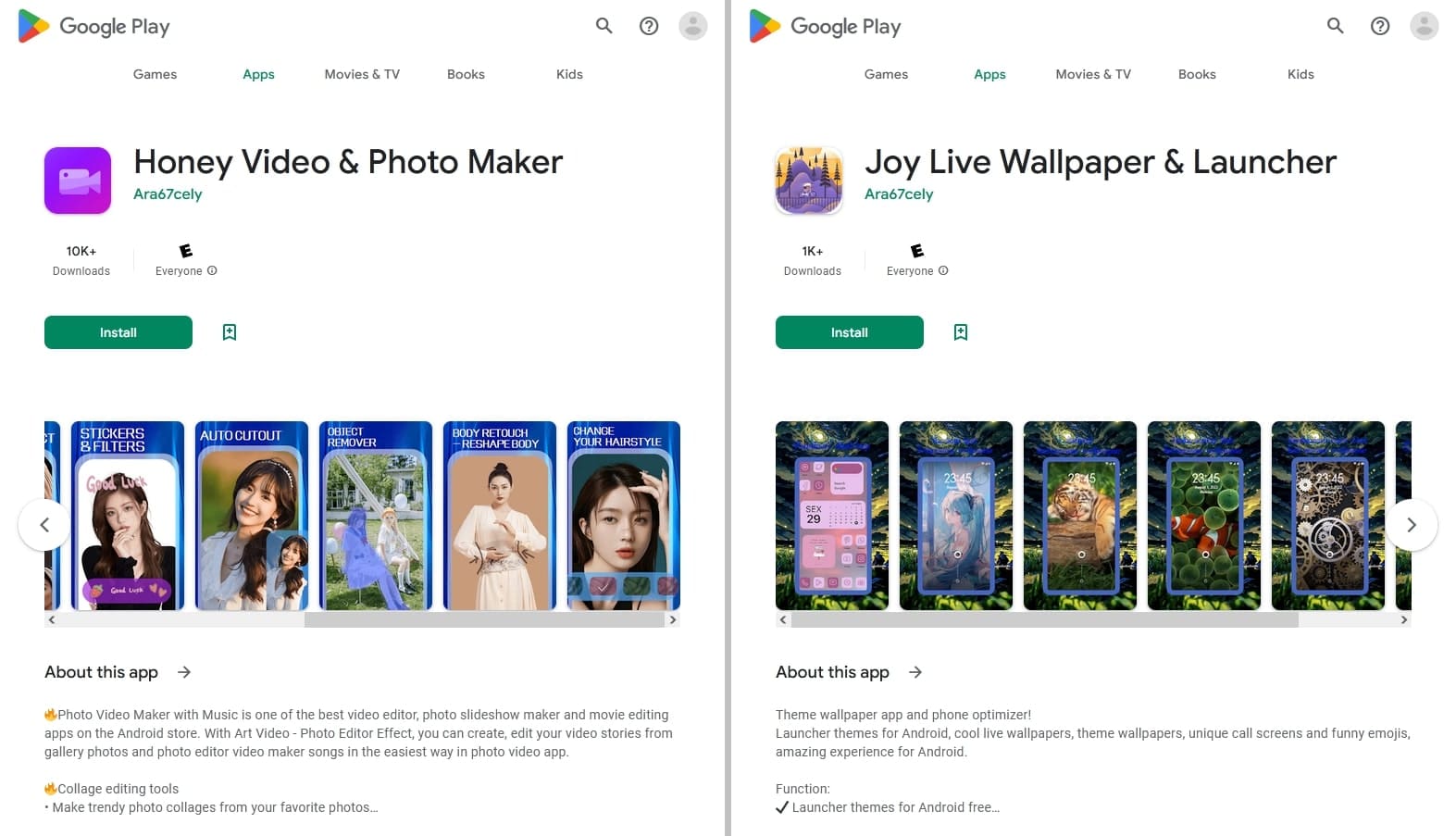 Another discovered threat was an app called "Sim Analyst", which Pakistani users allegedly could utilize to search for information on other subscribers. In reality, under the guise of this instrument, malicious actors were distributing spyware based on a RAT tool called AhMyth Android Rat. This trojan app was added to the Dr.Web virus database as Android.Spy.1092.origin.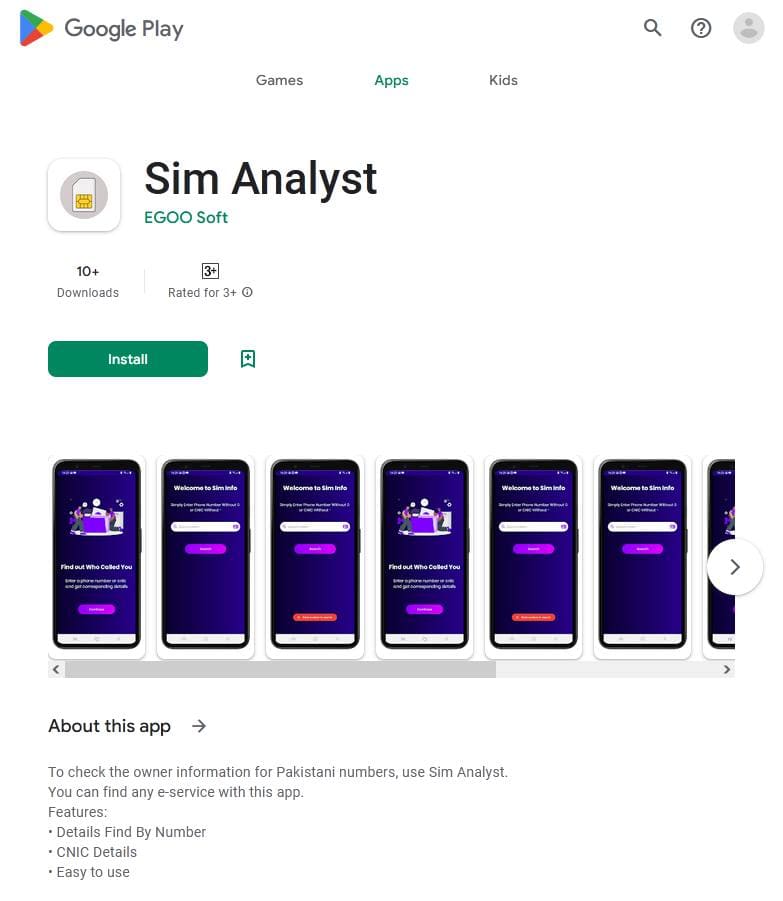 In its base form, the AhMyth Android Rat spyware tool has rich functionality. For example, it allows a device's location to be tracked, photos to be taken via its built-in camera and the surroundings to be recorded via its microphone. It also can intercept SMS and obtain information on phone calls and user contacts stored in the phonebook. However, due to limitations, apps distributed via the Google Play catalog have restricted access to certain sensitive features, and so did this version of the spyware. Thus, it could track the device location, hijack the contents of notifications, and steal various media files, like photos and videos, as well as files that were transferred via messengers and stored locally on a device.
In addition, our specialists discovered over two dozen fraudulent apps from the Android.FakeApp malware family. Threat actors used those to execute various scam schemes. They were distributed under the guise of a variety of software and, upon a remote server's command, could load different websites, including phishing ones.
Some of them were passed off as games, as shown below: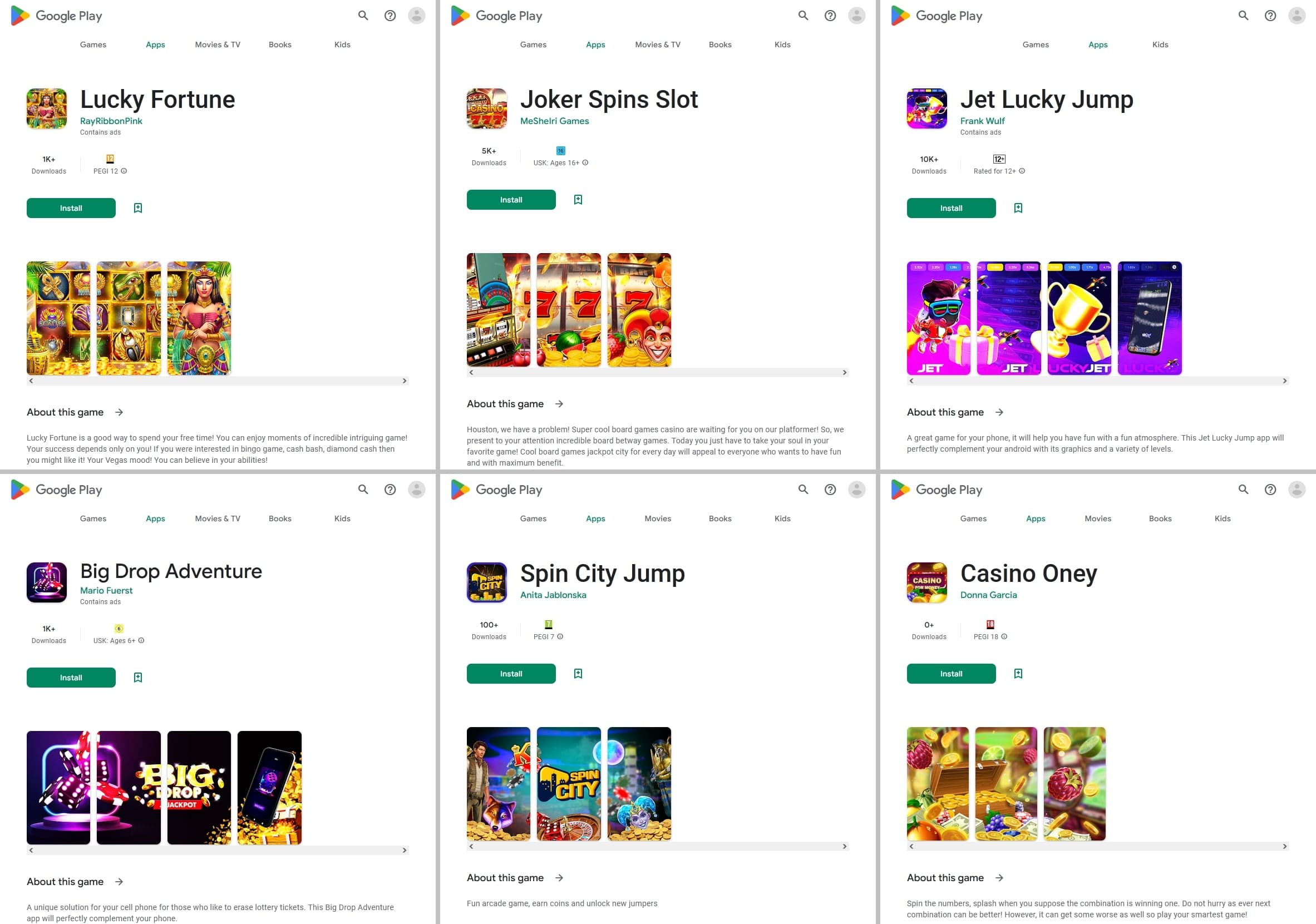 Under certain conditions, instead of the expected functionality, they could display websites of online casinos—for example, if their installation was the consequence of a user clicking a specific link from an ad.
Below are examples of such behavior: in some cases, users see a game, while in others, they see websites of online casinos.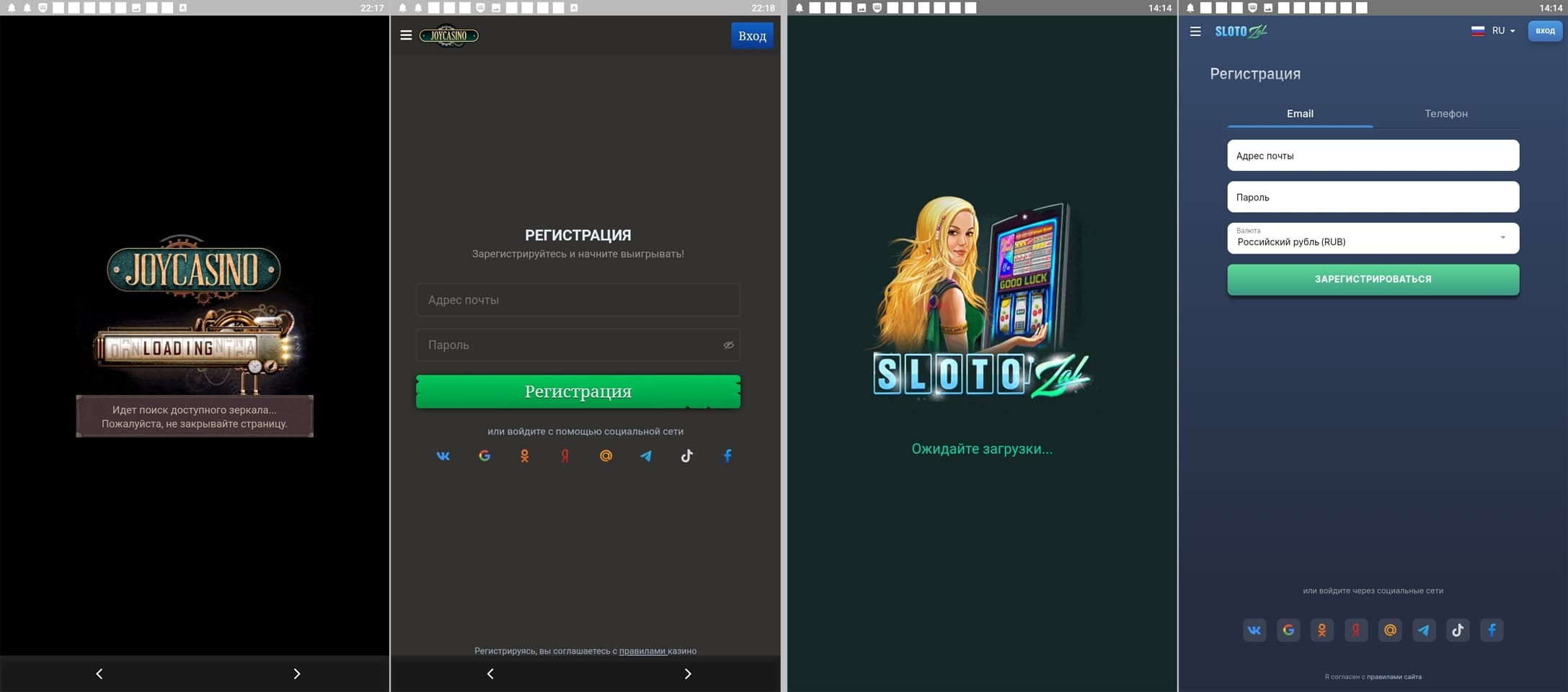 Other fake apps were distributed as financial software and self-development tools. With their help, users allegedly could keep track of their expenses and perform home bookkeeping, take part in different polls and quizzes, study, receive training and improve their financial literacy, begin investing, or receive free shares. In reality though, the main goal of these apps was to load fraudulent sites.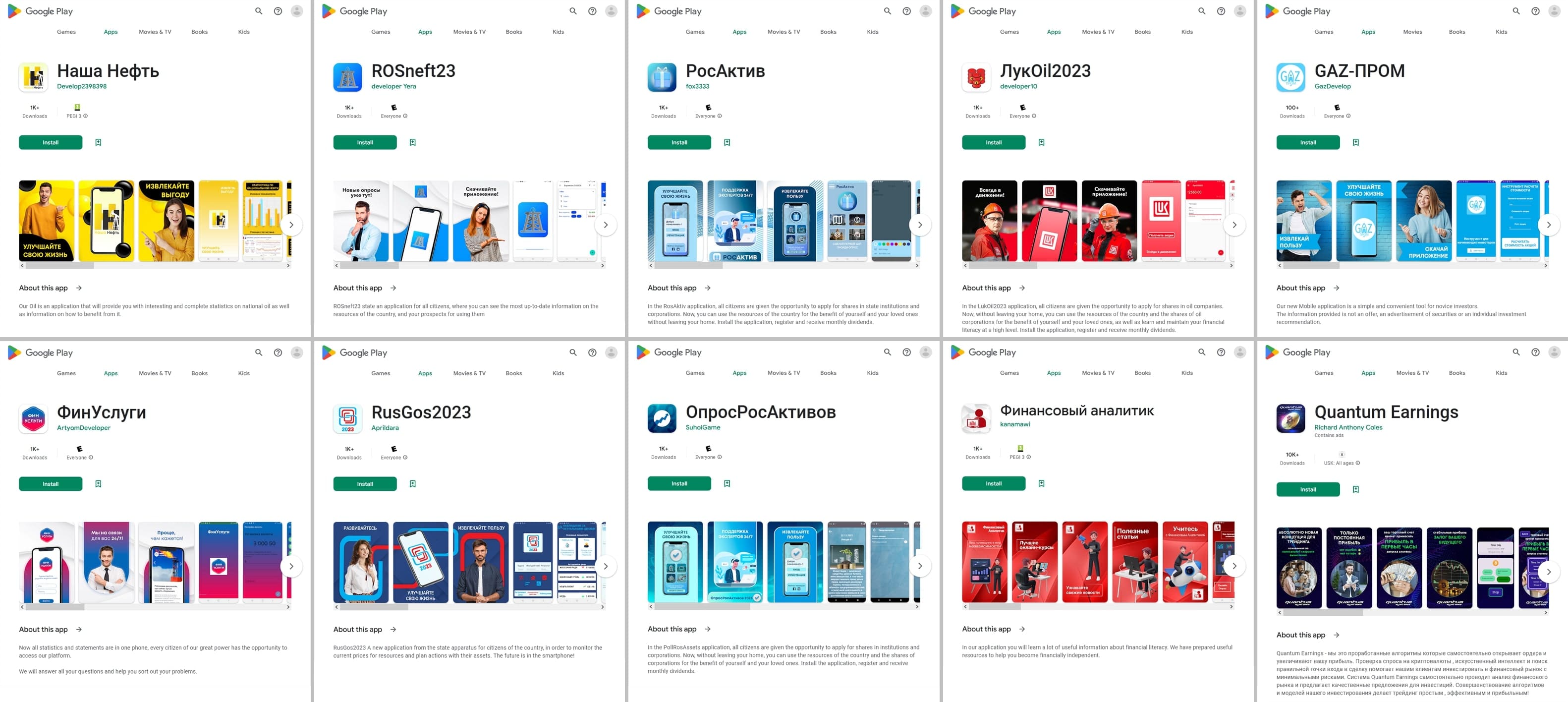 Below are examples of the websites they could load. Potential victims are shown misleading information, or they are offered the chance to take part in a preliminary poll. Next, they are invited to register an account by providing their personal information. At the end they are required to wait for a phone call from a so-called "specialist" or for the arrival of some "advantageous offer".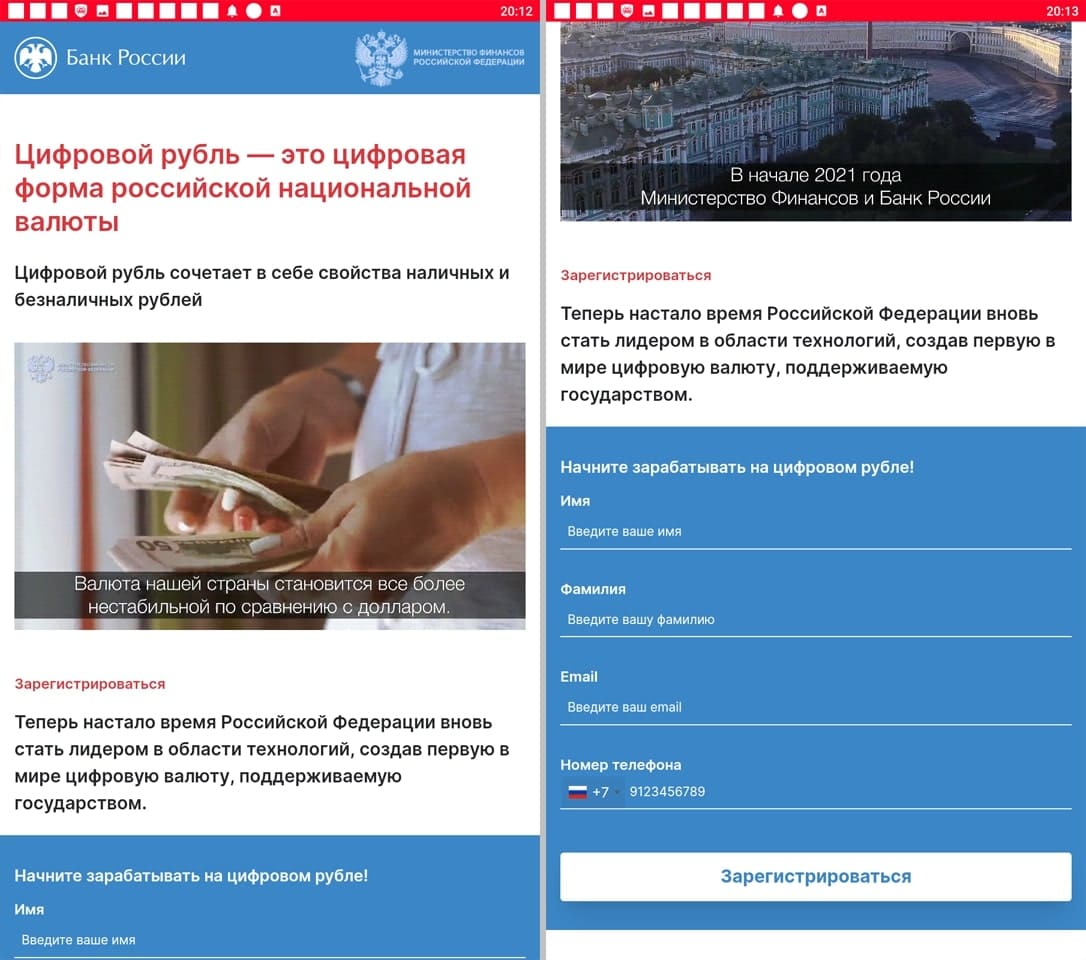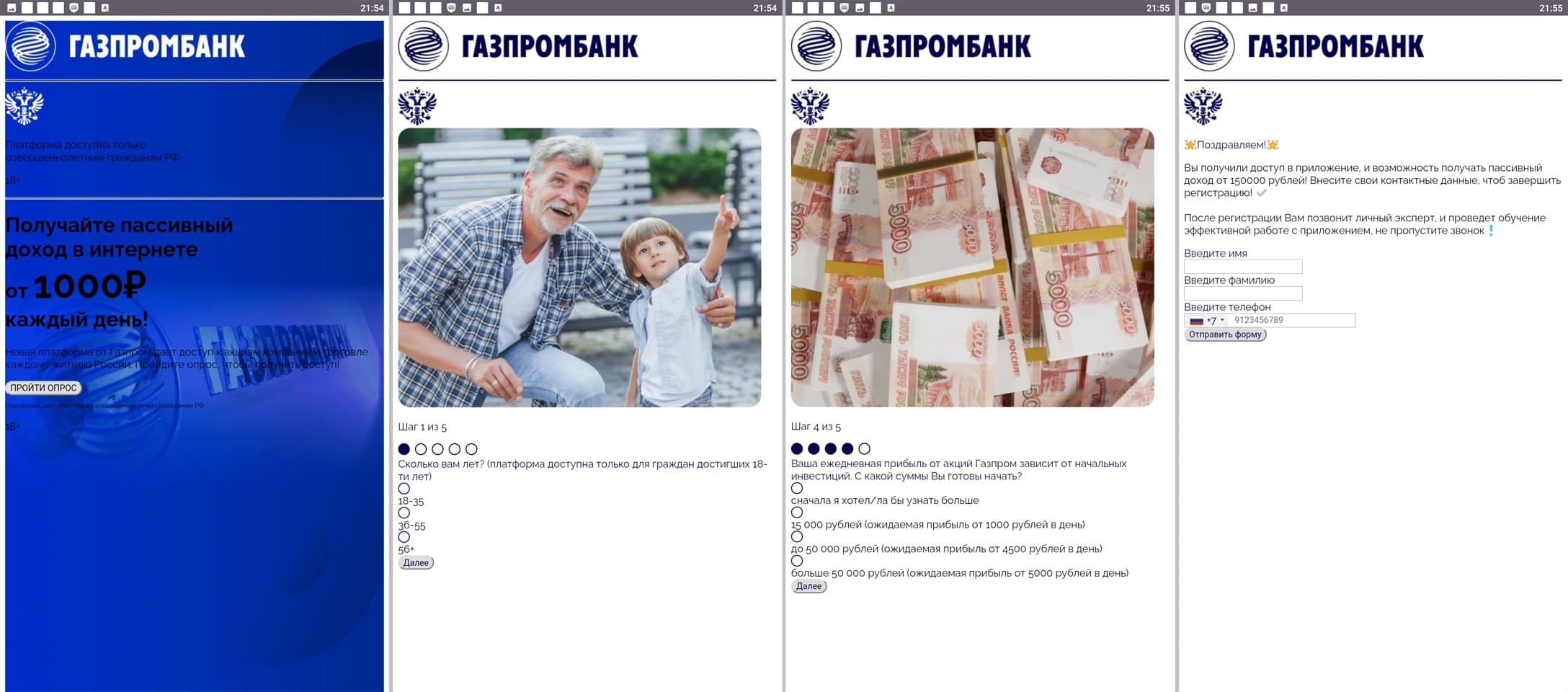 To protect your Android device from malware and unwanted programs, we recommend installing Dr.Web anti-virus products for Android.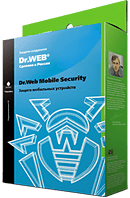 Your Android needs protection.
Use Dr.Web
The first Russian anti-virus for Android
Over 140 million downloads—just from Google Play
Available free of charge for users of Dr.Web home products